Justin Roscoe and Rebecca Snell are heading off this weekend for a 1150km circumnavigation of Tasmania with 17,151 metres of climbing in 7 days with Tour de Kids in support of the Starlight Children's Foundation. To help Justin buy a ticket in this raffle – http://www.stickytickets.com.au/10648
Anyone who knows Justin Roscoe knows that he isn't built for the mountains unless he is going downhill, let alone 1150km with an elevation gain of over twice the height of Mt Everest. Rebecca Snell may be our Queen of the Mountains after her escapades in Adelaide, but both are still in for a big week in the saddle.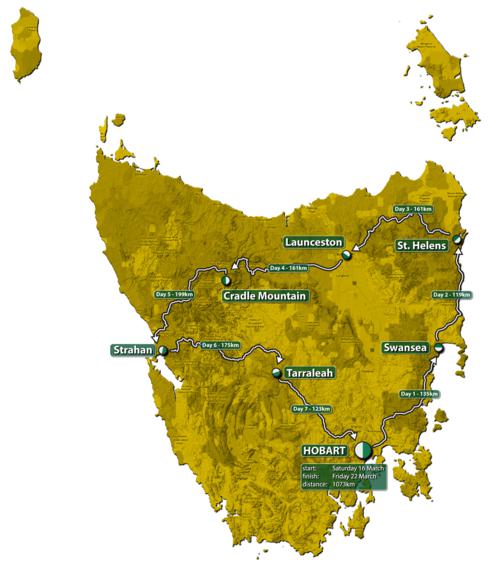 Justin has come up with a unique way to raise his Tour funds. Rather than just part way with your funds, you now have the chance to win a pair of Lightweight clincher wheels.
Lightweight – there is nearly no roadie that doesn´t get shiny eyes when hearing that word. No wonder, the name Lightweight is a synonym for THE perfect wheel. Light, stiff, aerodynamic, durable, fast – and simple outstanding beautiful.
He is offering 100 tickets for sale at $50 to win a pair of Lightweight clincher wheels currently displayed at The Fixed Wheel worth $6000. Raffle to be drawn on 22nd March upon arrival back into Hobart. So even the number of tickets will still be below the retail value.
Wheel details
MEILENSTEIN 16/20
Weight BW

625 gr
Rim depth

47,5 mm
Rim width

20 mm
No. of spokes (FW/BW)

16/20
Tyre width

19-27 mm
Max. system weight

100 kg
The stiffest wheel in the Lightweight range
A perfect all-round wheelset, equally at home on the road, in the mountains and in road racing
So a $50 outlay gives you the opportunity to be rolling on some $6,000 wheels with a 1 in 100 chance, even better odds if you buy 2! Not a bad offering and you can read about thr fine craftsmanship of these wheels at http://lightweight.info/au/en/meilenstein
To purchase a ticket in this one off raffle, which will help kids and have you rolling in style there is a weblink for people to use where they can buy a ticket –