MWCC rider Jake Kauffmann has retained his title as the NSW elite road champion with his victory at the NSW Championships on the weekend. Raced in the Southern Highlands at Berrima, Jake who is part of the the NSW Institute of Sport team has become the first rider since 2002/2003 to go back to back.
Starting the race with the number one on his back, Kauffmann was a rider to watch not only as defending champion but he had also shown strong form in the recent test race on the course. In true Kauffmann style he attacked the reduced bunch towards the end of the race and only Mobius Future rider Ben Dyball could go with him. Together they built up a solid lead and they came into the straight with a 50 second advantage of the diminished field. Kauffmann would have felt comfortable coming into the sprint with Dyball preferring the mountains as opposed to a fast finish and Kauffmann was able to take full advantage and take the sprint with his hands raised in victory.
The club congratulates Jake on his achievement – 2015 and 2016 NSW Road Elite Champion.
Jake is a regular feature at our road races and crits and he certainly enters all of our races with eyes firmly fixed on his movements. Many races he carries the burden similar to riders such as Fabian Cancellara, in that when a break goes up the road other riders simply look at Jake to do the work to bring it back and they are content to just sit on his wheel.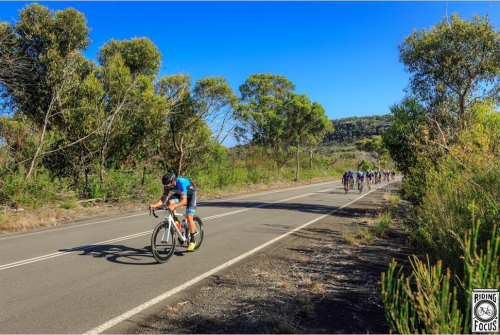 The problem being that just like Spartacus, when he decides that it is time to go, not many riders are able to hold his wheel as this time trial specialist gets the big motor going and simply rides competitors off his wheel. His solo attacks were famously shown when he bridged across to the front break in last years Melbourne to Warrnambool over a distance of 45 kilometres. With this back to back victory, he has just made that target on his back just a little bigger, but don't worry about Jake, he has the frame to carry it.