How can I live among this gentle obsolescent breed of heroes, and not weep? Unicorns, almost, for they are fading into two legends in which their stupidity and chivalry are celebrated. Each, fool and hero, will be an immortal. These plains were their cricket pitch and in the mountains the tremendous drop fences brought down some of the runners. Here then under the stones and earth they dispose themselves, I think with their famous unconcern. It is not gunfire I hear, but a hunting horn.
Aristocrats – "I Think I Am Becoming A God"
The rolling hills of Ku-ring-gai National Park will become a battleground for riders on June 11, with the West Head Condottieri to take place. It is a fitting setting because if one is to venture to the West Head lookout, you will find the historical remains of the West Head Battery.
During WWII this Battery formed the first line of a system of defences protecting Pittwater, the Hawkesbury Rail Bridge and Woy Woy Rail Tunnel. This old defence installation has two particularly unique features:
Gun Battery – it is the only dual 4.7" gun battery in Australia.
Inclined Railway – it is the only defence system in Australia that had an inclined railway to service it.
Whether you are racing in the Elite race or a lower level, you will be inspired to defend your territory, battle for every inch and do not give in until you cross that finish line and share in the spoils of $2,000 in prize money.
This is the only Sydney Metropolitan Open road race on the calendar and so demand will be high. Due to it being an Open event on the NSW Cycling Calendar, no 3 Day permits are eligible for the racing except for D Grade. All riders in the races A-C will be required to have a Cycling Australia Race Licence and you will use those details when logging into the system.
Unlike our previous entry system that allowed us to limit group sizes during the entry process, you will be surprised to learn that the Cycling NSW portal doesn't have that technological innovation. As a result MWCC has no idea what entries in what grades are being made until entries close, as a result you may be regraded from your selected option based on other entries and entrants.
The West Head Condottieri will offer the following grades:
A Grade Masters 35 Over – 4 Laps (95km) 6:45am START
A Grade Elite / Coffee Shop Team – 4 Laps (95km) 7am START
A Grade Club – 3 Laps (71km) 7:15am START
B Grade – 3 Laps (71km) 7:20am START
C Grade – 2 Laps (47km) 7:40am START
D Grade – 1 lap (24km) 8am START
Strava – https://www.strava.com/routes/4862422 – 1 lap
Prize money of $2,000 will be on offer across the various grades.
With distances from 1 Lap for D grade up to 4 laps for A Elite and A Masters, there is something for everyone of every standard. Female riders can enter any grade they wish, regardless of age. Masters over 35 can still race in the Elite or Club race if they wish.
Being a Cycling NSW Open all riders are required to race in registered club kit or registered race team jerseys (with the riders being the nominated riders as per the Cycling NSW website). Under the Cycling NSW guidelines for an Open riders under 17 years of age are unable to race unless in D Grade.
Enter online for $35 if you have a 2017 racing licence. The increased race fee for this race is reflective of the increased prizemoney on offer and $5 Cycling NSW tax that goes with hosting an open. Please note that we will not be taking any on the day entries.
All riders will sign on at Elvina Walking Track Car Park. If you choose to drive into the Park and park on West Head Road, please note that you will be under a controlled and restricted road until the race has finished.
The race course starts at Elvina Walking Track, riders will roll out and head south back towards Akuna Bay, however rather than turn at the junction, riders will turn at the crest of the hill and then make their way out to the usual turn around point.
The entry fee is $35 for Race Licence riders. The D Grade Event is $15.
We encourage all riders to read our article on racing safely – https://manlywarringahcc.org.au/article/racing-for-the-win-safely/#more-1945
Remember that you are in control of your front wheel. Keep your brain switched on and always remember that this is a club race and not the World Tour but the bragging rights are just as big.
GRADING
A Elite is a 4 lap race that will start at 7:00am. This grade is suitable for those riders who are strong A Grade riders in other races across Sydney, riders who are riding in either NRS teams, development teams or private race/coffee teams. Riders should be experienced and are looking for a very competitive and high class field. Race distance approximately 95km.
A Grade Masters. (6:45am) This will be a 4 lap race. This is for Masters riders aged over 35 (or any female) who still consider themselves A Grade riders even though they don't want to actually race true A Grade riders. Race distance approximately 95km.
A Grade Club (7:15am) is a 3 lap race. This is for riders stepping up from B Grade or for riders who are under 35 but are not of an elite standard and yet still want to be A Graders. 71km race.
B Grade (7:10am) is a 3 lap event. Approx 71km.
C Grade (7:20am) is a two lap event. Approx 47km.
D Grade (8am) this is a one lap event. This is the only grade that can be entered with a 3 Day Permit or for a rider U/17. This requires a different entry portal and has a reduced entry fee of $15 D Grade Enter Here 24km race.
ALL GRADES RACE FROM THE ROLL OUT, THERE IS NO NEUTRAL SECTION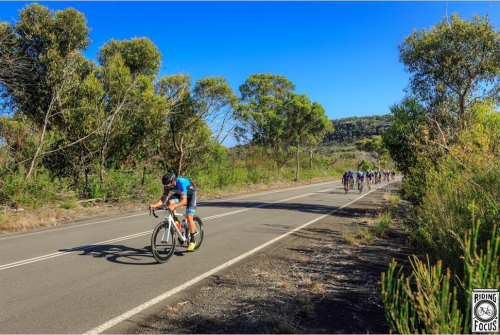 Our Subaru Road Race will be signing on from 6:30am for all grades at the Elvina Walking Track Carpark. Please ensure you arrive at a minimum 10 minutes before your race start.
If you haven't raced before but are considering it – our guide to entering may be of some assistance.https://manlywarringahcc.org.au/news/racing-how-to-enter-and-what-to-expect-a-beginners-guide/
The start/finish line and presentation area is located at the Elvina Walking Track Car park on West Head Road.
We would request that you do not park in the Elvina Walking Track car park – this not only assists our marshalls when they head up there to set up for the finish, but also assists with our relations with the National Parks. This also gives riders more room to hang around in post race.
Condottieri were the leaders of the professional military free companies (or mercenaries) contracted by the Italian city-states and the Papacy from the late Middle Ages and throughout the Renaissance. In Renaissance Italian, condottiero meant "contractor". In contemporary Italian, "condottiero" acquired the broader meaning of "military leader", not restricted to mercenaries. In Italian historiography, Renaissance mercenary captains are usually called capitani di ventura (literally "venture captains"). Thus, the word Condottiere in the English language has come to denote, in the modern sense, any hired soldier.
Essential Details:
$35 Entry – with a Race 2017 licence.
$15 Entry – D Grade Race
Race Date: 11 June 2017
Race start time is 6:45am for A Masters. Sign on from 6:30am.
Race sign on and start is Elvina Walking Track, West Head Road.
Enter Online: Enter HERE
D Grade: Enter HERE
All clubs and riders welcome.
By pre registering, you are ensuring your entry and then on the day you will just turn up a minimum 10 minutes before race start, sign the sheet and grab a number. No entries will be available on the day.
If you use gel or energy wrappers, please put your empty wrappers in your pockets and take them home with you. The National Park is not a rubbish dump.